Autopilot Traffic in 60 Seconds...

Video Syndication on 2 Traffic Sources...

100% Newbie Friendly...

No Monthly Fees... 100% FREE

Included DFY Offers Pay YOU Up To $1,000+ Daily Commissions
Our FREE WEBINAR SOFTWARE Automates High Ticket Commissions
In Just 4 Simple Steps:
Sign In To Our Powerful Cloud Based Software.
There is NOTHING For You To Setup, Configure, Download Or Host.
Pick A High Ticket Offer That's Designed To Convert And Add Your Affiliate Link.
We Give You Dozens Of DFY Offers You Can Use Or You Can Add Your Own Sales Presentation, Webinar Replay or Training Video.
Set Up Your Webinar By Selecting What Time It Starts And The Duration Of The Webinar. You Then Customize The Look Of The Registration Page, Webinar Page & Replay Page. Then You Add Your "Calls To Action" Like A Join Now or Buy Now Button.
Next You Add The YouTube Link For The Video/Webinar Recording And If You Want To Track The Performance of FB Ads You Can Add A FB Pixel Code.
Yes, We Have Simple Step-by-Step Training On How To Create Pixel Codes. We Have Training On Everything You Need!
Syndicate Your Video For Traffic And Promote Your Up To $1,000+ Commissions Offers.
You Can See Your Full Webinar Analytics including:
1. How Many People Have Viewed Your Registration Page.
2. How Many Of Those Have Registered.
3. How Many People Viewed Your Live Webinar.
4. How Many People Have Viewed Your Webinar Reply Page.
You Can Download Your Attendees List As A CSV File So You Can Import Your Attendees Into Your CRM Or Favorite Autoresponder.
Feeling Stuck?
Let Us Hand You The BIGGEST Traffic Source On Earth
Imagine if minutes from now
you could start getting paid big fat $1,000+ commissions straight into your bank account...

with DFY Webinars.
So Powerful ~ And Yet So Ezy!
🎯 100% Newbie Friendly
🎯 100% Done For YOU
🎯 Cloud Based So Nothing To Download
🎯 Can Add Your Own Sales Videos
🎯 Can Add Your Own Webinar Replay
🎯 Coaches Can Add Their Training Courses
🎯 Every Webinar Is LIVE STREAMED To Facebook Live & YouTube LIVE To Drive Traffic To Your Offer.
Zoom Now Has More Than 300 Million A Day Traffic Stream That Is Fully
Automated, RED HOT Right Now & IMPOSSIBLE To Beat By Competitors
Imagine Being Able To Tap Into 300M+
Daily Visitors
So What Is This Traffic Source?
Live Webinars & Videos
BUT IT'S NOT WHAT YOU'RE THINKING
Here are some stats since the current stay-at-home situation has developed:
Zoom now has 300M users on their platform every single day.
Youtube LIVE has over 2 BILLION Monthly Viewers
Facebook LIVE now gets 10x more interaction than regular videos
And yet…
Only 1% Of Companies Are Currently Doing Live Webinars & Videos
This is a "Holy Grail" Opportunity
Unlike Any Other In Our History!
We know why others are failing to tap into this Never-Ending Free Traffic Stream.
It's probably for the same reasons why you haven't yet had any results with it yourself.
Webinar Software is EXPENSIVE
Zoom charges over $5,000+ a year for Webinar Services (and Companies are gladly paying because it works!)
But with the price so prohibitively expensive, all the advantages have so far been reserved for "the elites" only.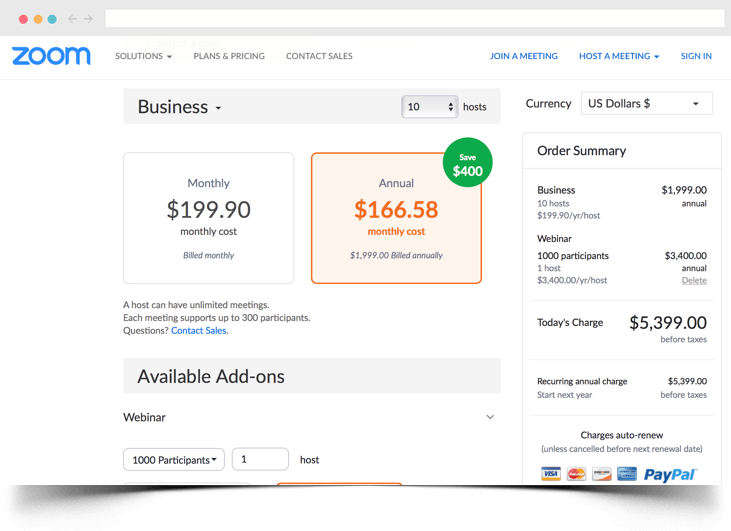 Webinars are HARD to do LIVE
Who wants to go live in front of hundreds of people every day with the risk of messing things up?
Plus, even if you can muster the courage to do it, you still need to create your own webinar presentation.
Where would you even start?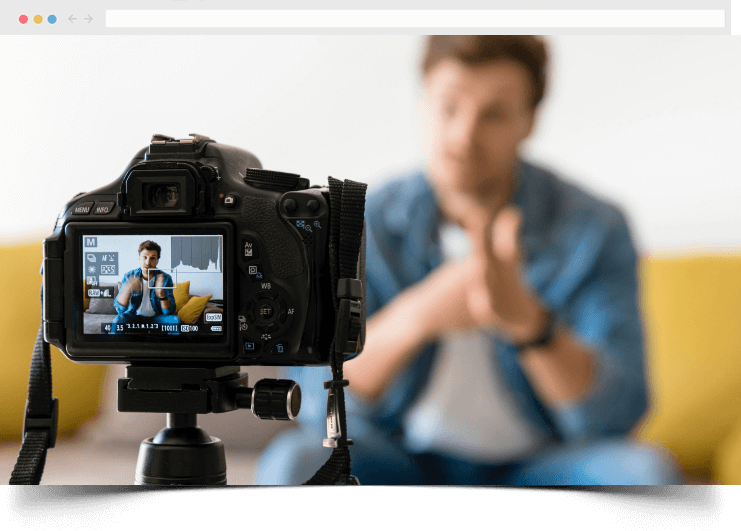 So we get why you're feeling STUCK
Webinars & live videos have INCREDIBLE Upside Potential (virtually unlimited) AND they're the most in demand commodity on EARTH right now!
However, it's very hard to tap into their full power for the "average" Internet Marketer.
Until TODAY
Time To Take The Shortcut For Instant Results And
Finally Cash In Just Like The "Big Guys"
Introducing a REVOLUTION in Internet Marketing unlike ANY other…
A TRUE behemoth that will forever change the way we're Marketing Online.
EZY Webinars Eliminates The Huge Entry Barriers
And Allows ANYONE
Yes Even Complete Newbies
To Tap Into The Full Power Of Webinars
For Traffic & Up To $1,000+ Affiliate Payments
(But only for you ~ Your competitors & the entire world still has to struggle, making this an Unprecedented Opportunity)
Ezy Webinars Is The World's First Fully Automated Webinar Software That Comes Complete With Done-For-You
Webinars And Ready Made Affiliate Offers That Pay You up to $1,000+ Commissions Over And Over Again.
It Lets You Run Webinars With Unlimited Attendees From Pre-Recorded, Included Videos Then It Gets
You Traffic And Even Includes Offers For You To Promote.
And TODAY, it is yours for FREE…
And Yet, You Have Instant Access With
The Literal Push of a Button To The
2 Things That Matter The Most Online:
Ultimately, Success in 2020 Boils Down To
Your Ability To Make Money Online From FREE Traffic...
Unfortunately, the current Global Pandemic has forced many of us to stay at home, greatly impacting our income.
But as I see it...
This is THE BEST Time to work smarter and cash in BIG... while helping people around the world make money from home and get through these rough times.